Finding the right pickup truck in the Lewisburg, Alleghany, and Ronceverte areas can be tough. They're not as popular as some other classes of car like sedans, but they're still quite a few to choose from, and just about every option has something special to offer. How do you know which one is right for you?
One of the best ways is to take two top performing pickups and put them against each other. A good comprehensive comparison is a great way to narrow down the search and the 2018 Ram 1500 is a great candidate. It needs a worthy opponent, so the 2018 Toyota Tundra will do. Learn which pickup has the features you're looking for in our Ram 1500 vs. Toyota Tundra comparison.
Capability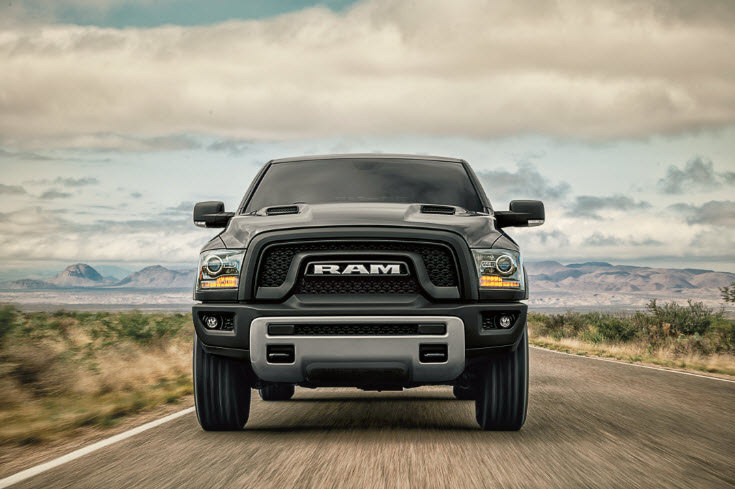 The primary draw of a pickup is its impressive capability. If you want to do some serious towing, a pickup is your only real option. For example, the Tundra can tow up to 10,100 pounds of cargo which is more than enough for most jobs you'll have to deal with. The Ram 1500 takes it a step further, however, with an incredible 10,620-pound towing capacity.
This increased capacity is due in large part to the 1500's available diesel engine. When equipped with this efficient and powerful engine, you can enjoy a stunning 420 lb-ft of torque. The Tundra doesn't offer a diesel option, so it's easy to see why the Ram 1500 has the advantage.
Performance
Towing capacity is just one aspect of a good pickup. The best models need to be seriously packing under the hood and neither of these disappoint. Even the most basic Tundra features a V8 engine capable of producing 310 horsepower. The Ram 1500 comes standard with a V6 and lags behind slightly with 305 horsepower.
If you upgrade the engines, however, that difference increases just not in the way you might think. The Tundra's more powerful V8 boasts 381 horsepower, but the Ram 1500 can be upgraded to feature even more maxing out at 395 horsepower. Despite overtaking the Tundra's power, the 1500 still offers a more generous fuel economy according to EPA estimates.
Technology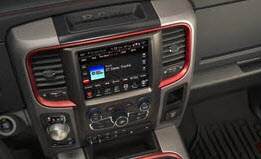 Pickup trucks are rapidly entering the realm of advanced automotive tech with features that you'd normally find in sedans or high-end SUVs. Both of these pickups feature innovative infotainment systems, but the Ram's Uconnect® offers a bit more. The Tundra hasn't quite gotten to the implementation of Android Auto™ and Apple CarPlay™ yet, while the Ram offers connectivity features front and center.
That's not all either. The Ram 1500 also includes a 7-inch display located conveniently in your instrumentation cluster that brings some of the most important information to a spot within your line of sight. You won't have to take your eyes off the road like you would in the Tundra.
Ram 1500 vs Toyota Tundra
While our Ram 1500 vs. Toyota Tundra comparison was fairly close, the 2018 Ram 1500 has more to offer. Don't just take our word for it, however, head over to Greenbrier Motors and see this incredible pickup for yourself. Our dedicated team are Ram truck experts and are happy to show off everything this truck is capable of. Contact us or stop by and we'll get you set up with a test drive today!