If you need serious capability in your vehicle, there's no better option than a trusty pickup truck. These powerful vehicles have more towing capacity than any other class of car can offer, and the newest selections are more stylish than ever. With so many extraordinary models available, however, choosing the best one for you can be tough.
One of the best options is the 2018 Ram 1500. This bad boy has features you can count on which explains why it's already so popular in the Lewisburg, Alleghany and Ronceverte areas. On the other hand, the 2018 Ford F-150 includes plenty to offer itself. Find out which best fits your standards in our detailed Ram 1500 vs Ford F-150 comparison.
Engine Power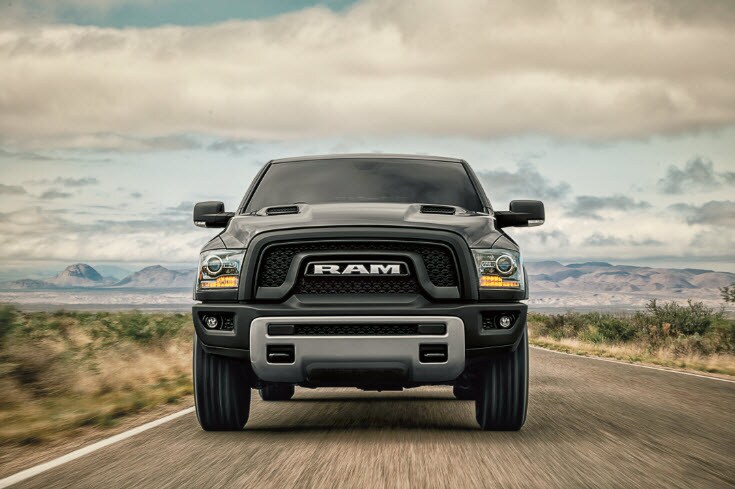 If you're looking for a pickup with plenty of engine power, either of these options will do. At their peak, they oddly enough offer the exact same horsepower of 395, but the Ram 1500 offers 410 lb-ft of torque at the highest level while the F-150 can only offer 400 lb-ft at most. Surprisingly, this is the closest difference you'll find between these two pickups.
At the base level, each version of these trucks are powerful in their own right, but the F-150 doesn't even surpass 300 horsepower. With a 290 horsepower maximum, the standard Ram 1500 far outclasses it with a maximum horsepower of 305. If you're trying to limit your budget and opt for one of the lower trim levels, the Ram 1500 will offer more power every time.
Efficiency
Buying a truck is a big enough investment as it is. You don't want to spend more than you have to at the pump. Fortunately, the Ram 1500 features an impressive fuel economy despite the power advantage it has over the F-150. In terms of capacity, both trucks have 26-gallon tanks, but the Ram 1500 gets more out of it.
If you get the diesel version of the Ram 1500, you can enjoy an incredible EPA-estimated 29 mpg on the highway. While that's better than the F-150's maximum 26 mpg on the highway, it's also better than literally every other pickup on the market. With a fuel economy that's the best in its class, it's easy to see why so many drivers have already made the switch
Technology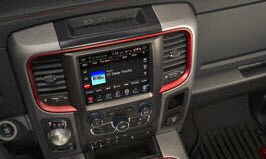 If you're ignoring technology when truck shopping, you may want to reconsider. These trucks are packed full with some of the latest developments in automotive tech. You can find a high definition digital cluster display in both of these trucks allowing you access to essential information conveniently on your dashboard, so your eyes will never have to stray far from the road. The difference, however, is that the Ram 1500's display is far more customizable allowing you to make it work for you better than ever before.
Ram 1500 vs Ford F-150
If there's one thing to learn from our Ram 1500 vs Ford F-150 comparison, it's that the 2018 Ram 1500 is the premier choice for drivers in the Lewisburg, Alleghany and Ronceverte areas. Come see this impressive pick up for yourself at Greenbrier Motors where our knowledgeable team can show you everything it can do and even let you take it for a spin. Stop by to get your test drive scheduled or call us to learn more about what we can offer you!