Oil is the lifeblood of your engine, which is why your regular oil change is such an important part of your vehicle's maintenance. Oil works to lubricate, cool, clean, and protect your engine, but once it degrades, it can leave your engine vulnerable to damage.
Fortunately, the service center at Greenbrier Motors can help. Learn more about our oil change services near Lewisburg, Alleghany, and Ronceverte.
How often Should You Change Your Oil?
Oil Change near Me
Synthetic or conventional oil? 3,000 miles or 6,000 miles? 5W-30 or 10W-30? Which of these is the right choice for your engine and driving conditions?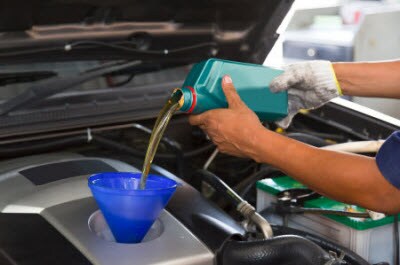 If you're looking for an oil change near me, you don't want to leave such a vital service to just anyone. Though it may seem simple and routine, an oil change gives your service technician an insight into your engine's health and helps them stay aware of any potential problems down the road, so it's important to choose an experienced technician.
Our service technicians have been performing oil changes for years, so they're the perfect team to help you learn about your engine's health, protect it from future problems, and educate you on your vehicle's oil needs.
Signs You Need an Oil Change
Though your vehicle will need an oil change on a regular schedule, a few signs will indicate your oil is degraded and should be replaced, such as:
Dirty, grimy, or dark oil.
Burning oil smell.
Pungent oil smell in the cabin.
Engine overheating.
Low oil pressure warning light on.
Infrequent oil changes in the past.
If you notice any of these signs or can't remember when your last oil change was, it's important to schedule your oil change appointment as soon as you can.
Benefits of Regular Oil Changes
Your engine oil has several important jobs in your engine. An engine is composed of many moving components that rub together to make your engine run, which creates excessive heat and friction. Oil works to lubricate these parts and reduce the stress caused by driving.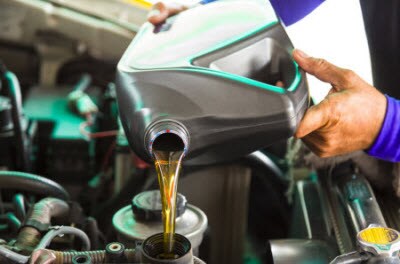 Oil cleans your engine as well, but as it flows through, it gathers dirt and grime. Over time, grime causes your oil to break down and leave sludge deposits throughout your engine. This not only inhibits oil's ability to perform its job properly, but it also leaves your engine vulnerable to wear and tear.
Clean engine oil is also vital to your engine's performance and fuel economy. Degraded oil with sludge and debris can't reach all your engine parts, causing certain components to work harder. This can significantly decrease your vehicle's horsepower and fuel efficiency.
Schedule Your Oil Change near Me
As you can see, a simple oil change is all it takes to prevent serious damage to your engine in the future. If you notice any signs of degraded oil, or you can't remember when your last oil change was, give Greenbrier Motors a call. We'll be happy to schedule your oil change appointment and get your vehicle taken care of, so you can have the peace of mind of knowing it's protected. Many local drivers count on us for their oil change near Lewisburg, Alleghany, and Ronceverte, as well as many other services, so visit us today to learn more about our service center!