First founded in 1838, Beckley didn't truly become a town in its own right until it became the county seat of Raleigh County. Today, it's a city with a population of around 17,000 people and is both a political and cultural hub in the region. It's most popularly known for the Beckley Exhibition Coal Mine and the Tamarack showcase for Appalachian culture, arts and crafts. People in this community also enjoy places like the Raleigh Playhouse & Theatre, Grandview State Park, and the Hickory Tree Antique Mall.
They enjoy great eating at places like Poncho & Lefty's, The Char, and the King Tut Drive-In. They visit brew pubs like Weathered Ground Brewery and Bridge Brew Works. Getting to these places, however, means having a reliable Dodge car or sport utility vehicle, and residents know where to go when they need a car from the best Dodge dealer near Beckley, WV.
Dodge Dealer near Beckley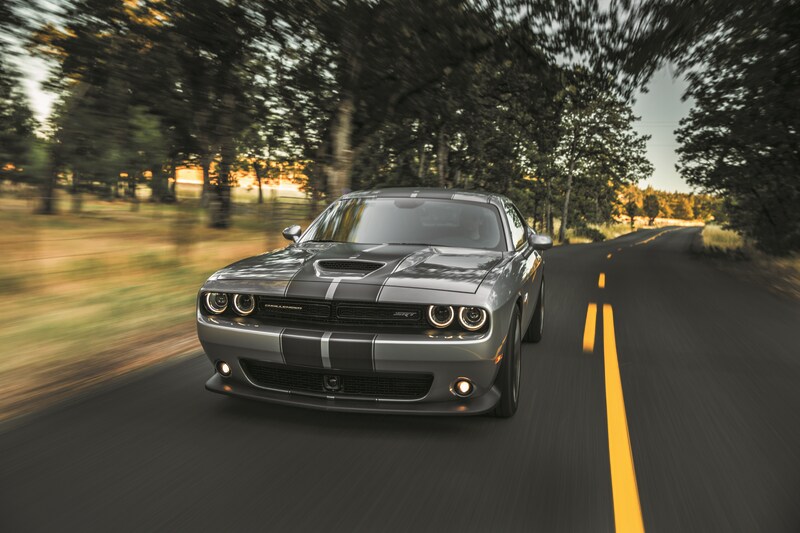 What's your favorite kind of Dodge? Are you a fan of powerful and classic muscle cars like the Challenger or Charger that set the standard for powerful sedans on the roads? Maybe you're interested in a comfortable and high-performing SUV like the Journey or the new Durango. Possibly you want a family hauler like the new Dodge Grand Caravan.
Whatever kind of Dodge minivan, sedan, or sport utility vehicle interests you, you'll find it in our inventory. We are the most respected Dodge dealer near Beckley, WV, and we carry a full line of vehicles in every configuration, options package, and trim level there is. If we don't have it in our inventory, we can order it in for you and have it here quickly!
We have built our reputation not only on having the best selection of Dodge vehicles, but in providing unparalleled customer service every step of the way.
Greenbrier Motors
At our dealership, we're here to make sure you have the best possible experience in buying your next vehicle. We don't want to just sell you a car; we want to help you drive home in the vehicle of your dreams, with a payment plan you'll love, and a car you'll enjoy for years to come. Our sales and service staff will go the extra mile to make sure that you enjoy the experience of buying your car with zero hassle.
It's all about you, the customer, at our showroom. Not only will we get you great deals and incentives, we'll help you keep your car running just like new for all the years you own it. Our service center staff will use factory OEM parts and the most advanced technology available to make sure your car keeps working like it did right out of the factory.
Years from now, when you're ready for your next Dodge minivan, car, or SUV, we'll still be here to help you do it all over again. If you're ready to get your next vehicle, stop in to Greenbrier Motors today.