It probably goes without saying, but brakes are certainly an important part of your car. Properly tuned and working brakes allow you to safely bring the car to a stop from a high rate of speed. It's important to keep your brakes tuned as you travel through Lewisburg, Alleghany, and Ronceverte.
The service professionals at Greenbrier Motors are here to assist with any brake needs. Whether you need simple maintenance or brake pad replacement, we offer comprehensive repair services.
Signs Brake Repair is Necessary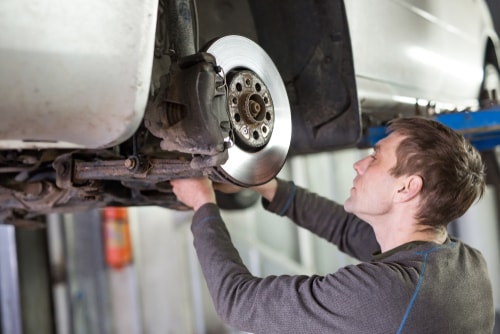 Handling regular maintenance is the best way to take care of brakes. If you haven't had them checked in a while, you may notice these issues which let you know that repair might be needed.

Odd noises: A squealing or squeaking of the brakes might mean it's time to replace the brake pads. Brake pads are actually designed to make a squealing noise when they're wearing down.
Car pulling to one side: If you find yourself battling the wheel to keep the car straight, the brakes or wheels may need a look. The brakes may need adjusted, or brake fluid may need to be changed out.
Vibration when pressing brakes: A pulsation or vibration when hitting the brakes could mean they're worn down. If the steering wheel shakes along with a press of the brakes, that could be the sign of an issue, too.
Visit Our Service Center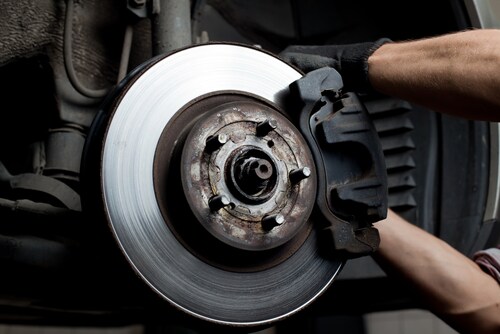 If you need brake repair for your car, truck, or SUV, be sure to schedule an appointment with our service center. We'll work quickly to return your car to the road as soon as possible.

Our service professionals use genuine parts for any brake repair. If you choose to stick around while repairs are completed, we do offer free Wi-Fi. However, shuttle service is available if you need to get on with your day. We'll just give you a call when your vehicle is ready for pick-up.
Schedule Service Today
Do you need Lewisburg, Alleghany, or Ronceverte brake repair? Perhaps your vehicle has been making some noise recently, or your drive isn't as straight as it used to be. That may be a brake-related concern.
Greenbrier Motors will work efficiently to return your car to the road and solve any brake issues. Schedule Service today!