Ready for an evening away from the kitchen? Check out the top restaurants near Lewisburg, WV, for a meal you won't forget.

The French Goat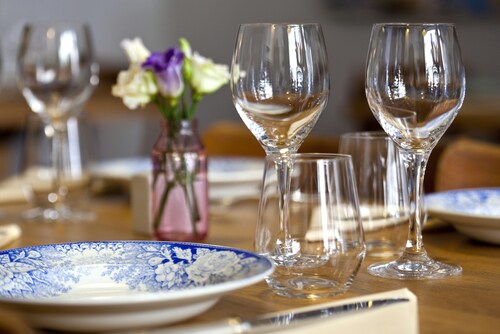 This casual French bistro is located right in the heart of historic Lewisburg. Chef Stephen Gustard closely watches over a menu of classic French dishes with a twist. There's also a unique wine list and handcrafted cocktails, served in a gracious and friendly manner. This spot is known to get busy, particularly on weekends, so reservations are recommended.

Choose from appetizers like oysters on the half shell or shrimp remoulade, before moving on to the main dishes. Here, you'll find items like steak frites, duck confit, seared salmon, and tuna niçoise. Can't wait to go back? Brunch is served on Sundays.
Prime 44 West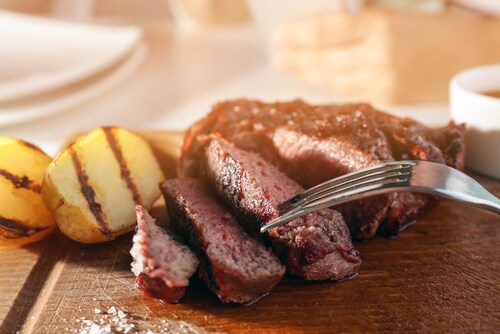 This restaurant, named after NBA legend and West Virginia native Jerry West, is your classic American steakhouse. The atmosphere of dark and natural woods is both upscale and welcoming. Only the finest aged beef is served with local ingredients. The USDA Prime Grade Angus steaks are procured and aged for 35 days and cut to exacting standards.

House specialties like the Jerry West 44-ounce Porterhouse, Cathy Justice's "Best of Show" Blue Ribbon Cornbread, and Karen's Italian Cream Cake are some of the top menu options. Business casual attire is required, and jackets are suggested for men.
Stardust Café
Stardust is focused on keeping their restaurant green, whether it's the fair trade coffees they serve, fish acquired from sustainable sources, or locally grown and harvested fruits and vegetables. Dinner is served six days a week (closed on Sundays).
Start your meal off with the soup of the day, a salami and brie board, or arugula prosciutto crostini. The entrees are must-try, from the Swift Level Farm steak, a 10 oz. grilled ribeye, on down to the lamb burger. Ingredients including European butter, extra virgin olive oil, organic local beef, and fresh vegetables are always on the menu.
Make it a Special Night Out
These are the top dinner spots near Lewisburg to check out. Enjoy a dinner that'll have you smiling from ear to ear once you're done.